Thanks to today's advances in orthodontic technology, Wilke Orthodontics can provide our patients with more treatment options than ever before. While traditional metal braces are still widely used, clear braces and Invisalign can also be considered. During your complimentary exam, Dr. Wilke will help you determine which treatment option will achieve the best results for you.
Traditional Metal Braces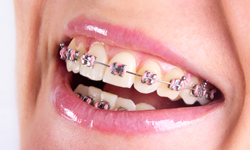 The most common type of brackets used today, this option uses small metal brackets made of high-grade space age metal alloys and allows you to add colored bands around the brackets during each appointment.
Clear (Ceramic) Braces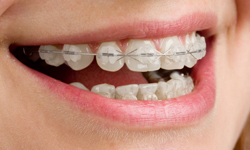 This option uses clear materials to make the brackets less obvious on your teeth than traditional metal braces. For this reason, ceramic braces are used primarily on teenage and adult patients who have aesthetic concerns. Although they are visually less prominent, they are more fragile and require more attention to oral hygiene since the brackets are larger.
Invisible Braces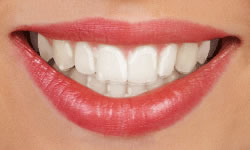 Invisalign uses a series of invisible, removable, and comfortable aligners to straighten your teeth. Because they are removable, you are not limited in what you can eat and drink during treatment and brushing and flossing are less of a challenge. The aligners have no metal that can cause cuts in the mouth during treatment.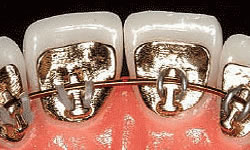 Lingual Braces (braces behind the teeth) are created using state-of-the-art technology and are 100% customized to the shape of your teeth and your dental situation. They allow Dr. Wilke to achieve the results you want through efficient, effective tooth movement while maintaining nice aesthetics.
<!json ld schema-->