Dr. Kevin Wilke is a native of Gillett, Wisconsin, where he grew up on a small family dairy farm. The land was originally cleared by his great grandfather in the 1890s, Although the cows were sold in 1999, the homestead is still being cared for by his youngest brother.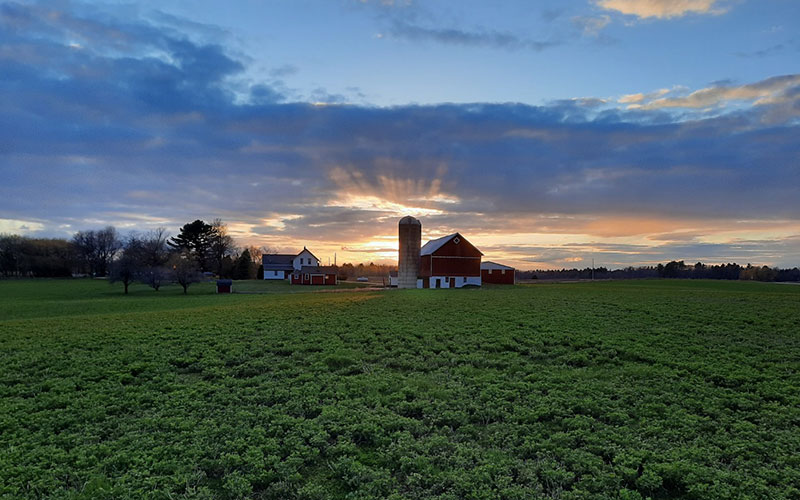 Background & Education
Dr. Wilke first took up an interest in orthodontics during high school. This was due to the fact that he had worn braces as an adolescent and was accordingly impressed and intrigued by the changes made in his bite and appearance.
After graduating from Gillett High School in 1986, Dr. Wilke entered Marquette University in Milwaukee for his undergraduate degree in biology and was accepted into the Pre-Dental Scholars Program. This program allowed Dr. Wilke to complete his undergraduate degree in three years and enter dental school the following year, obtaining his Doctorate of Dental Surgery from Marquette's School of Dentistry in 1993. He was then accepted into Marquette University's Orthodontic Residency Program for two more years of specialized training in orthodontics, acquiring his Master of Science degree in 1995 and then moving to Green Bay to begin his private practice.
Professional Associations
Dr. Wilke is a member of local, state, national, and international dental and orthodontic associations which include the:
He is also a provider for Smiles Change Lives, a nonprofit organization that provides donated orthodontic treatment to segments of the underserved population.
Outside the Office
Dr. Wilke lives in the outskirts of Green Bay with his wife, Mary, and their three children, Melissa, James, and Stephanie. In his free time he likes spending time with family and friends and has special interests in baseball, hunting, and historical memorabilia. He also enjoys classic cars and regularly attends races at Road America during the summers, so he is always happy to carry any conversation involving Shelby Cobras and performance cars!