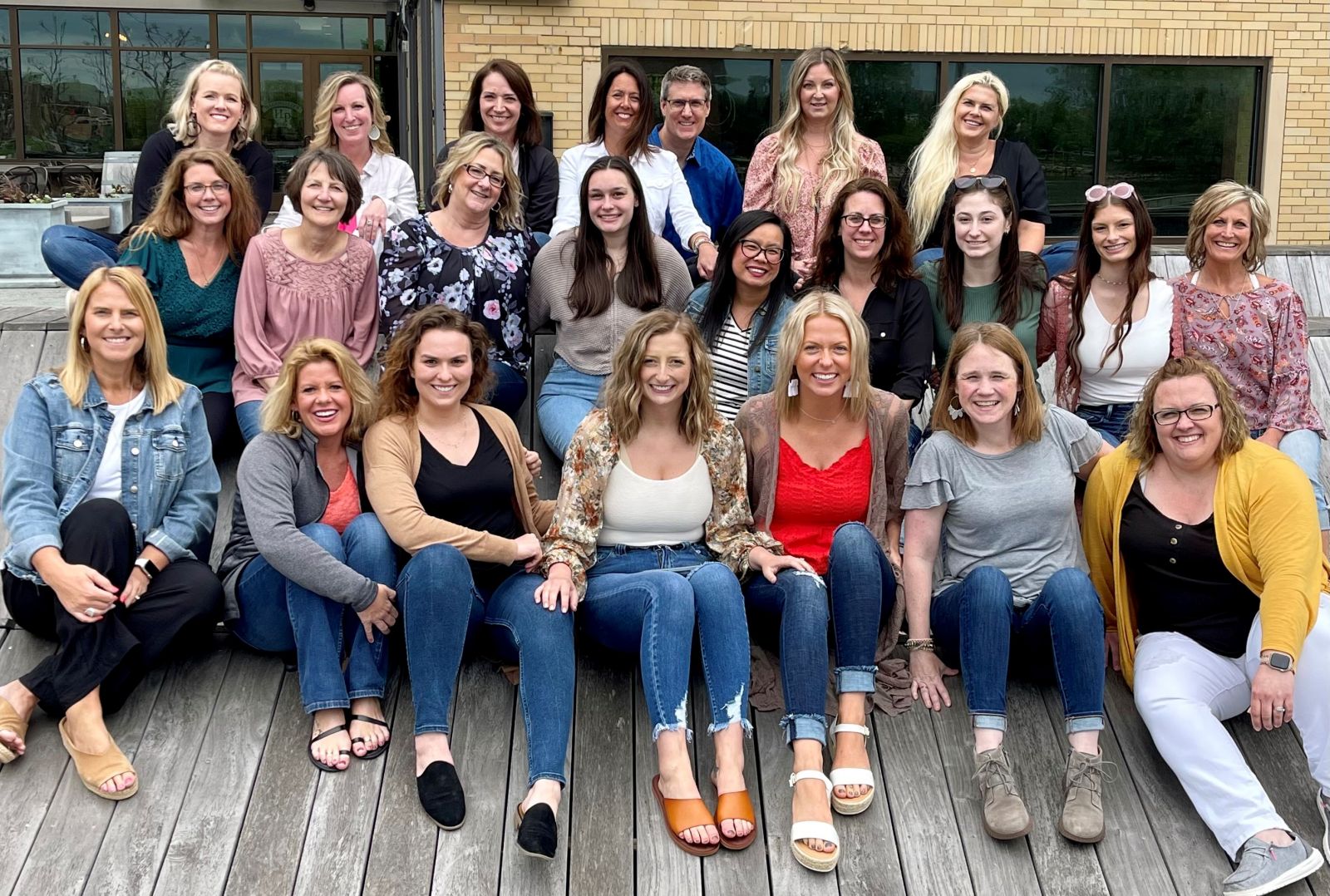 We recognize that all of our patients are unique and deserve to receive orthodontic care that reflects their individual needs. Our experienced and talented team is committed to working with you and your family to create a comfortable, stress-free, and rewarding orthodontic experience every time you visit our practice.
We are pleased to welcome you and your family, and we look forward to working with you.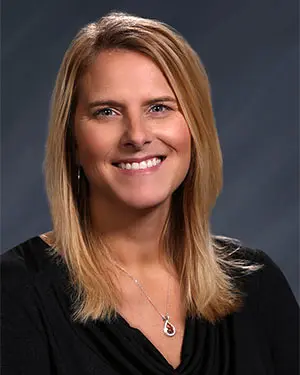 Trinitie
Office Manager
Welcome to our practice! As an Office Manager at Wilke Orthodontics my job is to oversee the office operations and ensure everyone feels at ease and confident in our office. My number one goal is to make sure every patient and their family has an exceptionally good experience each time they walk in the door. I truly love our ortho family and it grows with every new patient. My husband and I have 2 children. We moved to the Green Bay area a few years ago and have enjoyed the many activities, events and people of the Green Bay area. Away from the office I spend time reading, improving our house, coaching, traveling, and getting together with family and friends.
---

Caity
Treatment Coordinator
For my entire life I have wanted to be part of the medical/dental field. I graduated from Dental Assisting school in California in 2014 and achieved my Registered Dental Assisting license shortly thereafter. I absolutely love the orthodontic field and am so happy to join the Wilke Orthodontics team. After moving to Wisconsin in 2017 I have enjoyed gardening and spending time outdoors during the summer.
---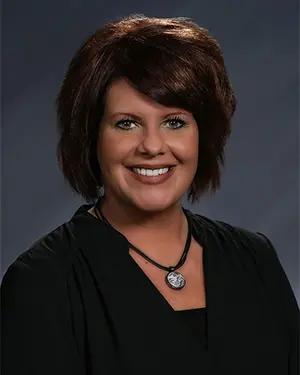 Rebecca
Financial Coordinator
My passion for finance began 14 years ago as I was beginning my career in banking. I have spent the last 14 years in the banking sector and joined the Wilke Orthodontics team in Spring of 2019. There are moments in all our lives that change the course of our paths. The moment I met Dr. Wilke and his team, I knew in my heart that this was an opportunity for learning and growth for myself personally and professionally. I earned my M.B.A. in Business Management with an emphasis in Project Management from Concordia University. In my spare time, I love working on my Pontiac GTO, playing music, reading and spending time outdoors with my son. Finance is a very personal conversation that requires trust, honesty and open communication. I am excited to be a part of your orthodontics journey and I look forward to meeting with you!
---
---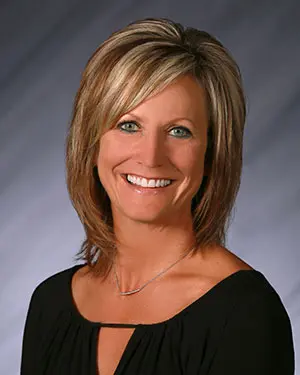 Faith
Patient Coordinator
I started my orthodontic career upon graduating from the Dental Assisting program in 1994. I have had the opportunity to work with Dr. Wilke as a clinical assistant, treatment coordinator and now in the business office as a receptionist. I strive to make the patients and parents feel welcomed and confident in the quality of care they will receive when they walk through the doors. I strongly believe in Dr. Wilke's practice philosophy of providing personalized quality care to each of our patients. I am married and have three sons. In my spare time, you will find me cheering at my kids' sporting events or spending quality family time at our cabin up north.
---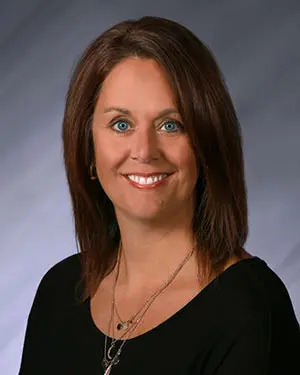 Amy
Patient Coordinator
I am a graduate of the Dental Assisting program at Fox Valley Technical College in Appleton, Wisconsin. I began my career in this office in 1997 and then took a break to be a stay-at-home mom. I returned in August of 2012. I've been able to utilize my orthodontic knowledge in helping patients with each phone call I answer and with each smile across the desk. I enjoy being the first person to greet our patients as they come through the door. It is fun to get to know our patients and see their changing smiles. Dr. Wilke is a wonderful orthodontist. He creates a relaxed, professional, and fun place to work. I've been married for eighteen years. We have two children. Together we enjoy skiing, boating, and going to our cottage with family and friends.
---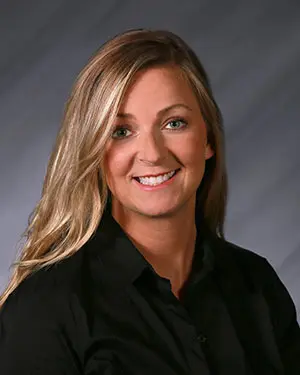 Kayla
Patient Coordinator
My Husband and I were born and brought up in Door County. We keep busy with three children and 2 dogs out in the country while spending much of our time refurbishing our 100-year-old farm house and barn. We also enjoy gardening and being outdoors. When our youngest child started school full time, a position became available at Wilke Orthodontics. I was thrilled to have the opportunity to join such a wonderful team. My mother worked in the orthodontic field for over 30 years. I can see why she enjoyed it so much. Watching the progression of our patients' smiles is heartwarming, and I can personally testify to the confidence orthodontic care has made in my own life. I am proud to be part of the Wilke Orthodontics family!
---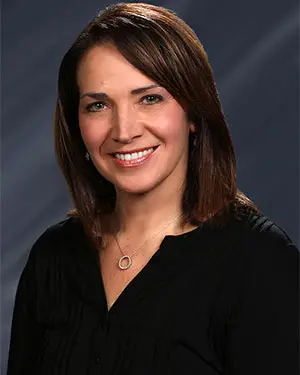 Gail
Myofunctional Therapist
I graduated with my Dental Hygiene degree from NWTC in 2002. I undertook this career change while being a stay- at- home mom. I practiced dental hygiene for 17 years for both general and periodontal practices and during that time I had the opportunity to see Dr. Wilke's quality work firsthand. I decided it was time to leave clinical practice and I joined Wilke Orthodontics in August of 2019. I am happy to be able to provide Myofunctional Therapy at Wilke Orthodontics. My goal is to help patients feel comfortable and confident in choosing to pursue orthodontic treatment and share with them what a great benefit it is to their overall health. I am married to my husband Paul and we have three adult children, our daughter Cari, and twin sons Ryan and Matthew. I enjoy spending time with my family, reading, being outdoors, walking, biking and kayaking in my free time.
---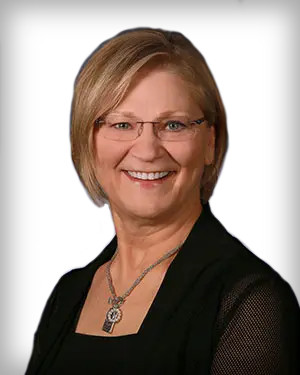 Melody
Marketing Coordinator
My entire career has been dedicated to orthodontics. Over the years, I have had the privilege of working in the clinic as a certified orthodontic assistant, treatment coordinator, and office manager. Watching our patients grow in self-confidence has been especially rewarding to me with an added benefit of friendships along the way. Dr. Wilke and I have worked together since his first day of practice in 1995. Coming into the office every day has never felt like work, it's more like spending the day with friends who have a special purpose in mind. Besides my professional interests, I focus my time with my husband, adult children and grand-kids. My husband and I are active in our church, serve the local food pantry, enjoy traveling, and in the winter can be found on the cross country ski trails.
---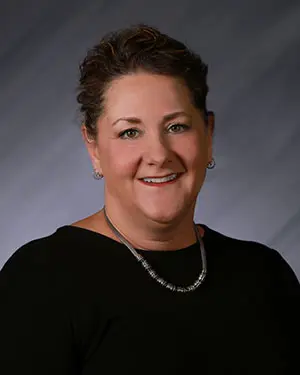 Jane
Clinical Technician
I began my career in 1980 and have worked in general dentistry, periodontics, and now orthodontics. I joined this team in 1994 and love that I help to create beautiful smiles all day long. Each patient is so unique and I enjoy seeing their personalities blossom as they improve their smiles. Dr. Wilke is very down to earth and truly cares about his patients, making this office a great place to call home. My husband, Kelly, and I have been married for 32 years. We have two children, one grandson, and one granddaughter. We also have two dogs – a springer spaniel and a cock a poo. In our free time we like to fish and spend time with our families.
---
Erica
Clinical Technician
I have been in the orthodontic field for 11 years. I have been fortunate to have worked with Dr. Wilke over the past 5 years. I have one daughter. With an extended family of 3 labs, chickens, and honey bees. I grew up in the Madison area and am raising my daughter in Abrams. In my free time, I love baking, running, and spending time with friends and family.
---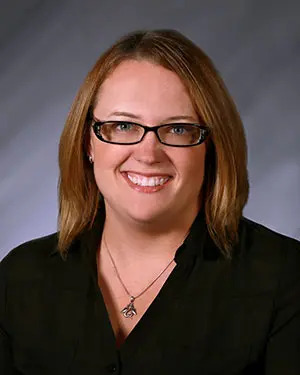 April
Clinical Technician
I started my dental career in 2002 when I graduated from NWTC. Soon after I joined the orthodontic world and have been in love with it ever since. I became a part of Wilke Orthodontics in January 2014. I enjoy getting to know the patients and helping create beautiful smiles with Dr. Wilke. It is fun to see how patients can blossom when they have a perfect smile. My husband and I have been married for 8 years and have 2 beautiful children, Leah and Jase. They mean everything to us. We cherish our family time by walking, going for bike rides, and playing in the yard. We also enjoy visiting our family cottage in Crivitz on the weekends.
---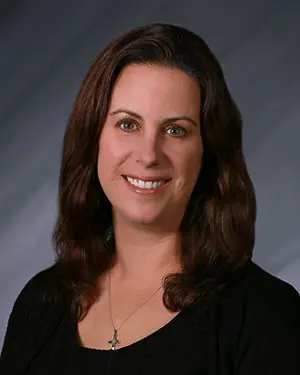 Tracy
Clinical Technician
I began my orthodontic career in this office in 1996. I enjoy working with patients and find it rewarding to help create a confident and functional smile for our patients. It is wonderful to be able to be a part of this enthusiastic and caring group of people. Dr. Wilke has such great knowledge and passion for what he does that it is shown by the high quality of his work. We all strive to go the extra mile to provide quality care for our patients. I am married and we have two children. I love spending time with family and friends. We like the great outdoors and often will be seen fishing, tubing, sledding, or playing a family game of kickball or football. I also enjoy being able to volunteer or sub at our children's school.
---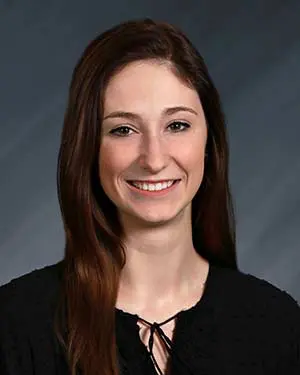 Sierra
Clinical Technician
I received my certification from the NWTC Dental Assisting Program in 2016 and was fortunate to join Wilke Orthodontics soon afterwards. I have found this practice to be a perfect fit for me. I am a Green Bay native. My interest in dance as a child followed me into high school. My hobbies now include all outdoor activities and spending time with family and friends.
---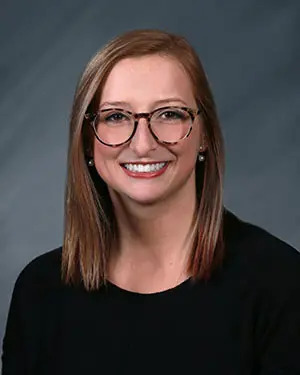 Annelies
Clinical Technician
Upon graduation from NWTC in May of 2018, I was extremely excited to accept a full time position here at Wilke Orthodontics. My goal as a clinical technician is to help build both a healthy and confident smile in each and every individual. I am beyond thankful for the continuous knowledge Dr. Wilke and fellow coworkers provide me and can't wait to continue to grow in this career. I was born and raised in Shawano, a place I love to call home. Every year I look forward to the hunting season, however, in the winter months I like to spend my time in the gym coaching volleyball. I also cherish all time spent with both family and friends
---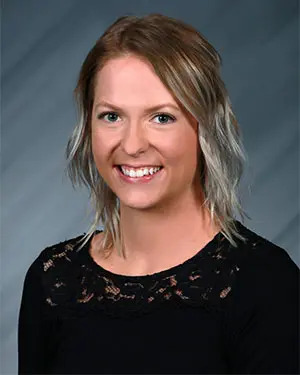 Becca
Clinical Technician
I graduated as a dental assistant from NWTC in May 2019 and was fortunate enough to join Wilke Orthodontics. My interest in dentistry stems from making others smile. What a better place for me to be! In my free time I love spending my time with family. My outdoor hobbies include camping, hunting, riding my dirt bike, snowmobiling, and biking.
---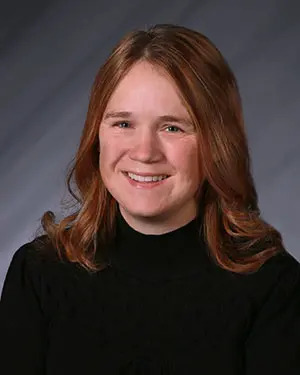 Dawn k
Clinical Technician / Sterilization Technician
After graduating from the dental assisting program at NWTC in 1998, I began my career with Dr. Wilke. We worked together until 2008 when I decided to be a stay-at-home mom.In November 2014, I returned. As a certified dental assistant, I enjoy my many roles, which include clinical assisting and being responsible for the sterilization of instruments, and equipment, maintenance of sterilizers, and overall clinical cleanliness. My husband, Jason, and I have two children, Kylie and Kaden. Jason races at the Luxemburg Speedway on weekends and we wouldn't miss traveling to a NASCAR race. You can also find me enjoying a good book, attending country music concerts, or camping with my family.
---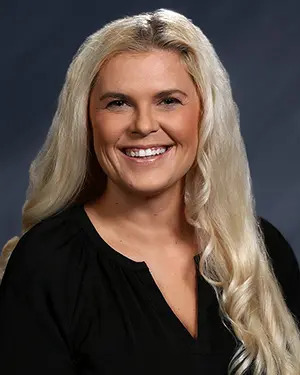 Alana
Clinical Technician/Lab Technician
I have been part of the dental community since 2001. I have had many opportunities and experiences that include dental lab technician, office coordinator, patient care coordinator, and dental assisting in oral surgery. I had a great new opportunity in 2019 to be part of the Wilke Orthodontics team. I love working with our patients and seeing their confidence grow as we help them achieve their goal of a beautiful smile! In my free time, I enjoy being with my family and pets. My hobbies include golfing, swimming, and gardening
---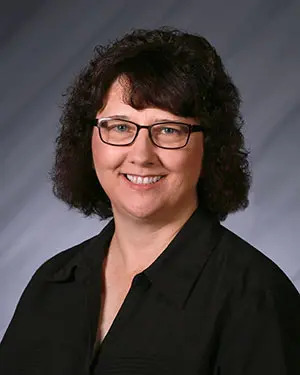 Dawn B
Orthodontic Lab Technician
I work with our patients from their very first appointment to the final phases of their retention treatment. Working in our lab is especially fulfilling because I know that each appliance I help to create directly aids our patients in achieving or keeping a great smile. It is a wonderful feeling to know that our patients get a boost in self-esteem because of their new beautiful smiles. I have two teenage children who are the joy of my life. We love spending time with family and friends and making people laugh.
---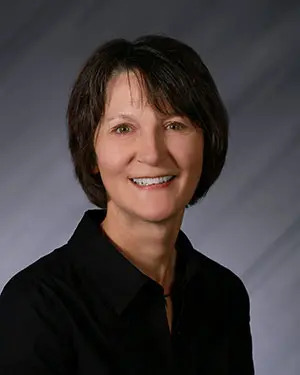 Deb
Sterilization Technician
I was one of Dr. Wilke's patients prior to being hired in 2003. As the sterilization nurse in the Oconto Falls office, I enjoy being part of this great team, working to support them, and knowing from personal experience the beautiful smiles they create. My husband, Mike, and I have two grown children. We enjoy spending time with them, biking, walking, gardening, and attending musical concerts.
---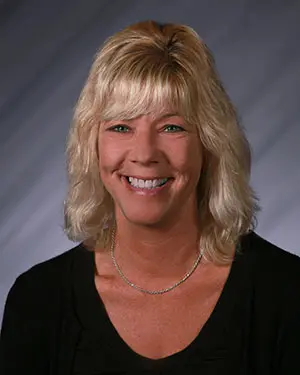 Lisa
Housekeeping
I oversee the custodial duties at the Green Bay and Oconto Falls locations. I was fortunate to meet Dr. Wilke and his team when my son, Tanner, was referred for braces. I couldn't have found a better place to work. Everyone is so congenial and caring. In my free time, I enjoy walking, hiking, snowshoeing, and spending time with family and friends.